DROID 3.0 is a National Conclave on Robotics and the flagship event hosted by IEEE Federal Inst of Science and Technology Student Branch.
It will be a technological event that can help you take a trip to a roboplanet. The event consists of a number of inspirational and influential speakers, technical experts, technical workshops, and much more thrilling and breath-holding events.
IEEE FISAT SB [Federal Institute of Science and Technology Student Branch] is a technical organization under India Council in Kerala Chapter that has actively volunteered and conducted events to benefit Engineering students and enthusiasts. IEEE FISAT SB is one of the best ongoing Student Branch Chapters. We provide our members with a heap of fundamental insight into Science, Robotics, and Automation by conducting numerous events like webinars, workshops, talk series, and much more. This year, IEEE FISAT SB will commemorate its 20th anniversary after its auspicious foundation in 2003. As part of the celebrations, the Execom Members of IEEE FISAT SB are planning to host around 20 days of events for school and college students and the community. These two weeks of events will comprise our signature events IMPULSE and DROID as well as our outreach programs RIDE and a series of programs for the Neurodivergent (Differently abled) population. There will also be an industrial expo, which will be Kerala's largest Robotics Startup Expo organized by an educational institution. The event will feature a stellar lineup of speakers, including eminent industrialists from around the world.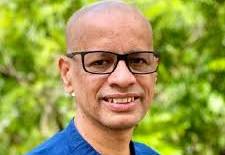 A Professor at the National University of Singapore is the founder secretary of the Federation of International Robot-soccer Association and was its General Secretary during 2000-16.
Innovator with a passion for Social and Digital Innovation | Digital Business Strategist | Inclusion and Accessibility Innovator | Speaker
Registration Fees
Grab your seats right away !!
IEEE Member
Rs. 1300
Workshops
Expert Talk Sessions
Robotics Expo
Cultural Nights
Certificates & Activity Points
REGISTER
IEEE RAS Member
Rs. 1200
Workshops
Expert Talk Sessions
Robotics Expo
Cultural Nights
Certificates & Activity Points
REGISTER
Non-IEEE Member
Rs. 1400
Workshops
Expert Talk Sessions
Robotics Expo
Cultural Nights
Certificates & Activity Points
REGISTER